Academic Integrity for Librarians
Details

Created: Wednesday, 30 October 2019 08:33
On October 25, 2019, the Academic Integrity for Librarians training took place at Viktor Kytasty American Library at NaUKMA. This training became possible thanks to the US Embassy in Ukraine Small Individual Grant for American Programs Alumni.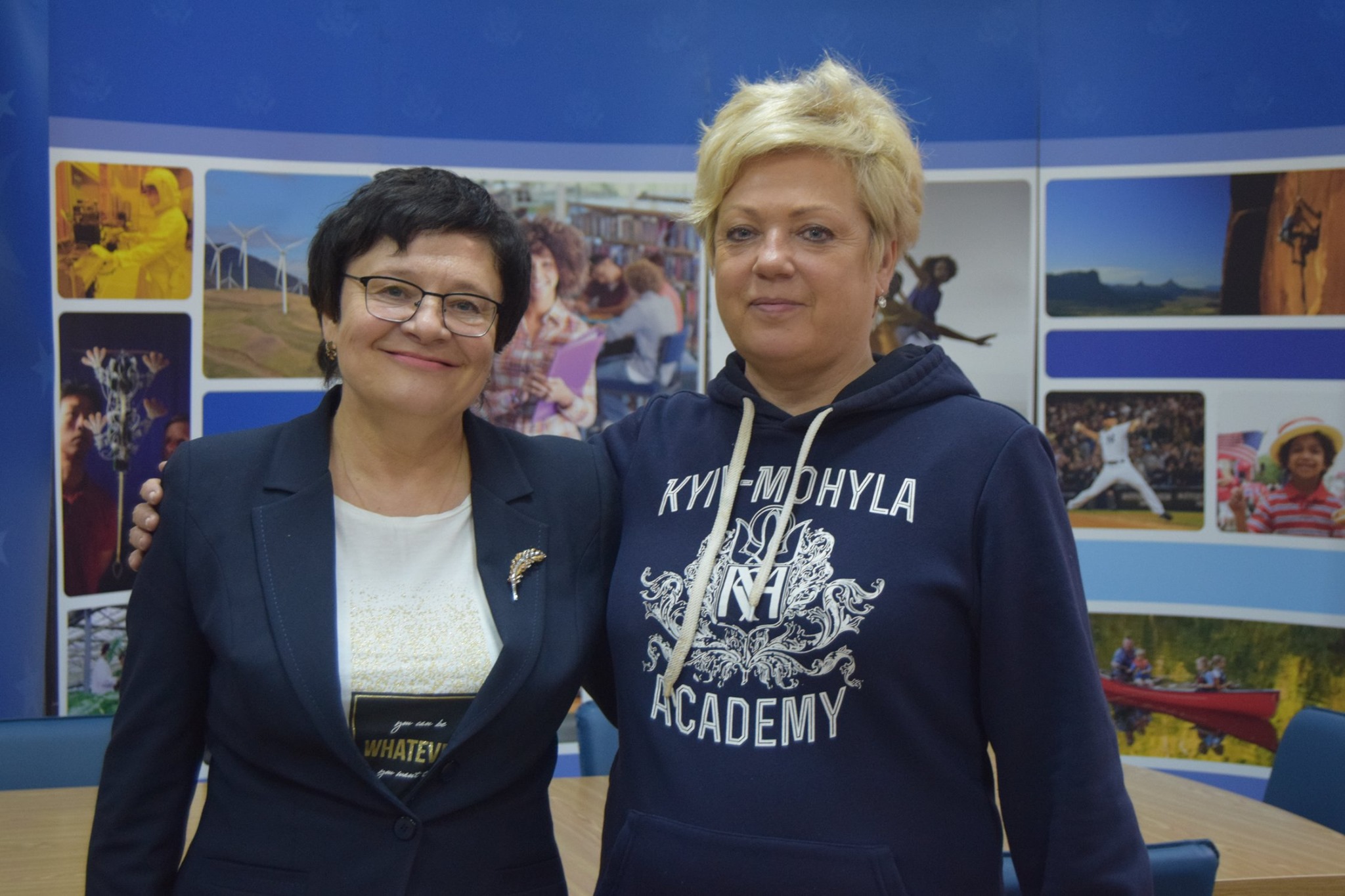 Open World 2013 alumna Svitlana Chukanova, American Library Coordinator received an opportunity to deliver such training by inviting speakers in such areas: Scholarly Communication - Tetiana Yaroshenko; Information Literacy - Tetiana Chorna; Academic Integrity - Svitlana Chukanova and Oleksandra Yaroshenko; Scientometry - Iryna Tykhonkova; Research Data Management - Svitlana Chukanova.
Our audience - 35 participants from 28 libraries and universities from 13 cities of Ukraine including displaced universities. Trainees shared their opinions and knowledge with each other which is a valuable experience and the final task helped our participants to work out the scenarios of implementing events in AI or IL at their home institutions. Our participants are very pleased with the atmosphere of mutual cooperation and knowledge sharing and are very positive in their evaluation of our event.
They received answers to their questions and now are more enthusiastic about promoting AI principles in their institutions and home cities. #AcademicIntegrityLib #OAWeek2019 #ScholarlyCommunication #InformationLiteracy #RDM 
Special thanks to our partners from US Embassy in Ukraine: Inna Zdor, Vira Maximova, Natalka Yasko, Valentyna Pashkova. Huge thanks for our support team: Iryna Ryabets, Iryna Khavara, Roman Gumeniuk, Kostyantyn Sytnyk, Liubov Khomenko.