Details

Created: Friday, 06 October 2017 11:53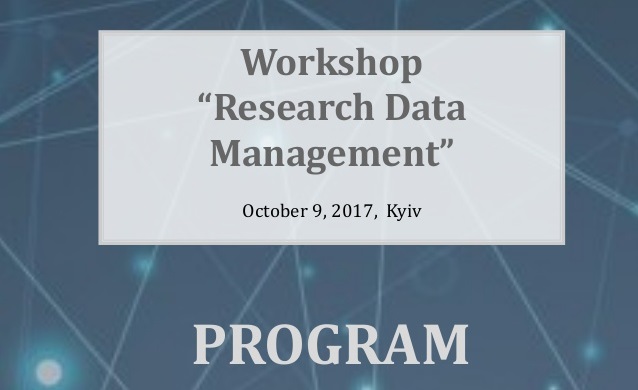 Details

Created: Wednesday, 13 September 2017 10:47
You are welcome to join Workshop " How to publish in high-quality journals", presented by Tetiana Yaroshenko (NaUKMA), and Iryna Tykhonkova (Clarivate Analytics). When: Friday, September 15. Where: NaUKMA
Details

Created: Thursday, 07 September 2017 10:47
10th International Open Access Week to be held October 23-29, 2017. The theme for this year's Open Access Week will be "Open in order to…". This year's theme is an invitation to answer the question of what concrete benefits can be realized by making scholarly outputs openly available. "Open in order to…" serves as a prompt to move beyond talking about openness in itself and focus on what openness enables—in an individual discipline, at a particular institution, or in a specific context; then to take action to realize these benefits.
Details

Created: Thursday, 07 September 2017 13:56
Whether you are planning a research project or working on your next manuscript, Elsevier's Author Services are there to help. Below we highlight just some of the tools available to support you on your research journey.