NaUKMA Research Papers. History - indexed in DOAJ
Details

Created: Monday, 08 February 2021 13:54
Congratulations to the scientific professional journal "NaUKMA Research Papers. History" with successful indexing in DOAJ (Directory of Open Access Journals). Moreover, the journal received the DOAJ SEAL award for impeccable magazine quality.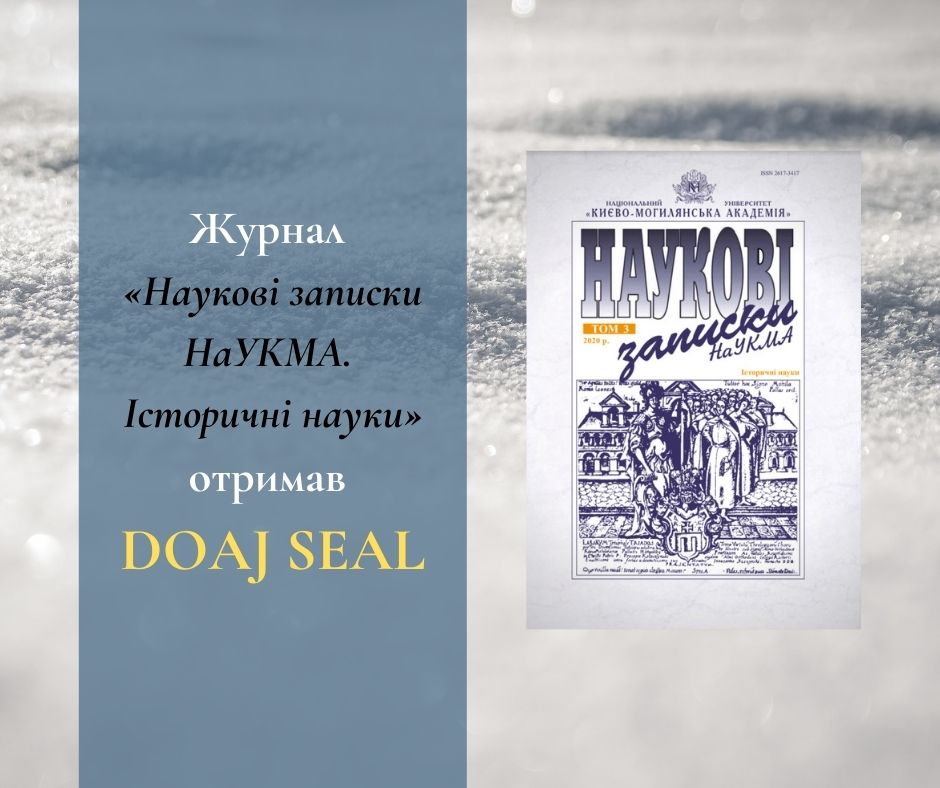 In addition to indexing in DOAJ (http://bit.ly/3q0vabq), the journal received the DOAJ Seal, an award given to magazines that demonstrate best practices and Open Access policies. In Ukraine, today DOAJ Seal is awarded to 17 scientific journals among 368 Ukrainian journals indexed in DOAJ: https://bit.ly/3tEZo5S
Professional journal "NaUKMA Research Papers. History" - is a peer-reviewed open access scientific journal, published annually, which serves as a platform for the publication of research articles, source materials and professional reviews.
The journal is included in the list of scientific professional publications of Ukraine, which may publish the results of dissertations for the degree of doctor and candidate of sciences, category "B" (order of the Ministry of Education and Science of Ukraine from 02.07.2020 № 886).
 Details on the journal website: 
http://nrph.ukma.edu.ua/