Test Access to APA's PsycTherapy
Details

Created: Wednesday, 05 February 2020 14:44
Hits: 460
During February 2020, NaUKMA students and researchers will have an opportunity to access a psychological database APA's PsycTherapy.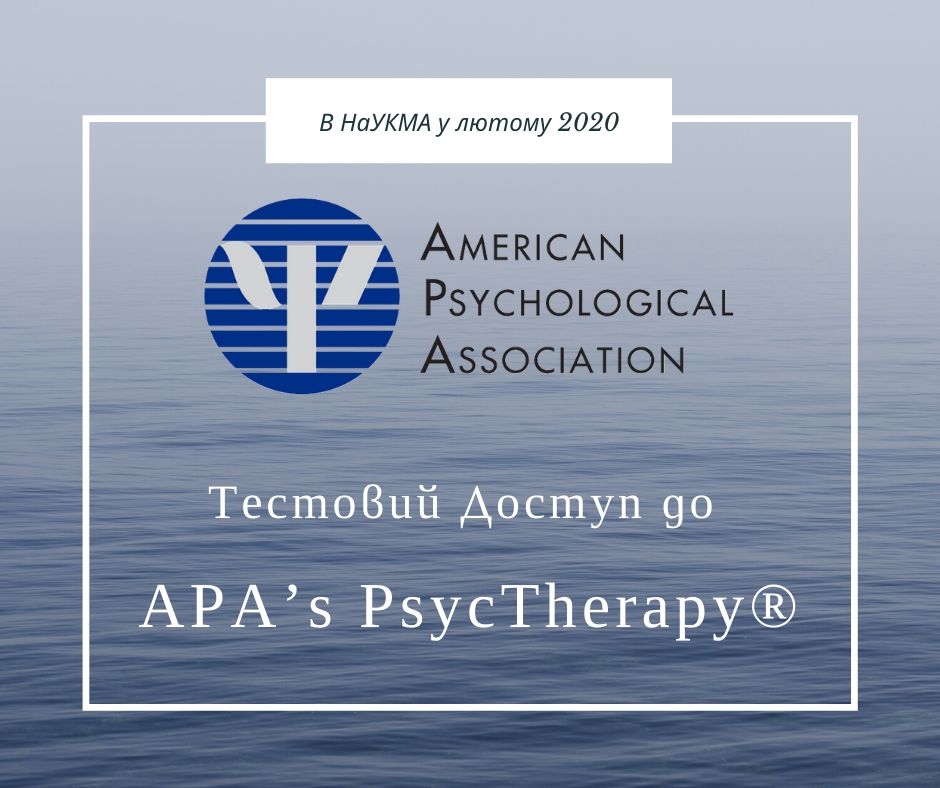 PsycTherapy is a database of unscripted teaching videos of therapy sessions by well-known therapists. It is intended for educational purposes, specifically in clinical training and counselor education, and provides clinicians, students, counselors, and trainees the opportunity to observe candid psychotherapy videos featuring known therapists. The database contains 500+ videos, presenting more than 100 approaches, such as integrated behavioral health care and cognitive behavior therapy.
Access to APA's PsycTherapy starts on Monday, 03/02/2020 and lasats 30 days, until 03/03/2020. The database can be accessed in NaUKMA local network (on the campus), via platform 
EBSCOhost 
or by the link
.